OUR VISION

'Working towards a healthier, mature society.'
MISSION

We aim to create a society where people can live their lives stress-free with a healthy body and mind. We provide evidence-based solutions to improve the QOL (Quality Of Life) for people around the world.
CORE SOLUTION

Our goal is to make people healthy using the power of hydrogen.
The most efficient way to generate hydrogen, which form we should utilize, and the best way to incorporate this technology into your lifestyle; these points are our main focus and we look to demonstrate to the world how hydrogen is our core solution to health improvement.
A message from our company representative: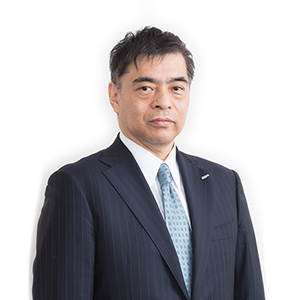 Our company's basic philosophy is to contribute to society by utilizing technology to improve health. We want to improve the QOL for people and extend life expectancy,
Of course, there are many key factors to a healthy lifestyle. Diet, sleep, exercise etc., these are all important, however our focus is to make use of the unknown potential of hydrogen.

Through repeated joint research with specialized institutions on the biological changes caused by hydrogen intake, we have come to a conclusion.
By conditioning the brain, we can maintain our physical and mental health.
Company overview
Location
Main Office
1-8-15 Bakuromachi, Chuo-ku, Osaka-shi, Osaka 541-0059
TEL:+81-6-6265-1034
Tokyo Office
Sakane Yaesu Building 6F, 1-3-9 Hatchobori, Chuo-ku, Tokyo 104-0032
West Osaka Office
1-2-23 Kuboyoshi, Naniwa-ku, Osaka-shi, Osaka 556-0028
Water Cooler Operations Center
3-22-17 Chishima, Taisho-ku, Osaka-shi, Osaka 551-0003

Established
7th June 2011
Capital
515.25 million yen (including capital reserve of 246 million yen)
Company Directors
Takashi Takehara
Akira Tsuda
Takeuchi Shigetaka
Kou Kojima
Business Description
・Manufacture and rental service of "AquaBank" mineral hydrogen water server
・Manufacture and sale of 'KENCOS' portable hydrogen inhaler
・Manufacture and sale of 'SuicCho' hydrogen chocolate
・Manufacture and sale of 'PoiPoi' hydrogen health goods
・Manufacture and sale of 'SUISOL' hydrogen water stick
・Manufacture and sale of customized cartridges
・Manufacture and sale of water purification and hydrogen generation systems for overseas markets