SUISO MASK (Hydrogen Mask)

Hydrogen is generated from a reaction between moisture in the breath and the filter in the mask. By utilizing this technology we have created a hydrogen mask for health and beauty.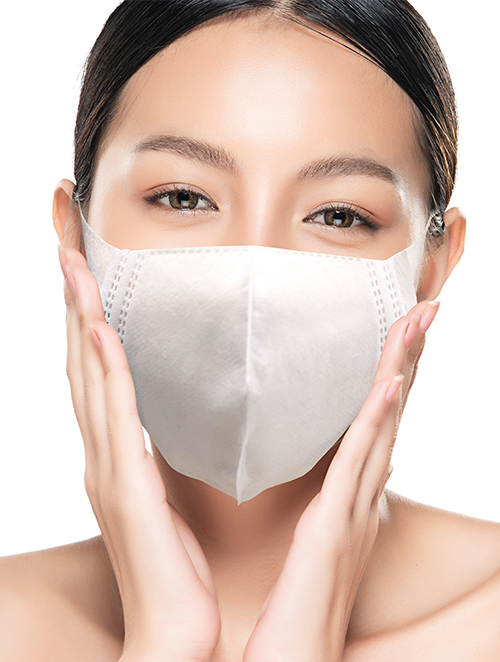 This multifunctional mask features an originally developed sheet that reacts with moisture in the exhaled air to generate hydrogen.
A separate high-performance filter sheet blocks droplets from coughs and sneezes, pollen, and harmful bacterial and viral particles.
The three-dimensional structure perfectly fits the face line, leaving no gaps around the nose and completely covering the chin. The mask is designed to provide adequate space around the mouth for easy breathing.
Made in Japan with the utmost care and attention to detail.
Product Features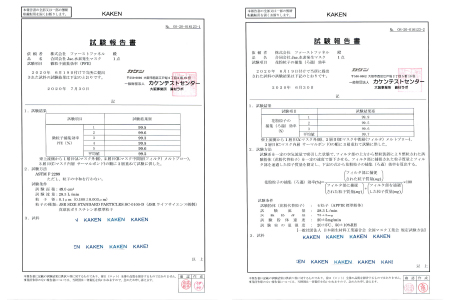 99% filtration
Protection against harmful Viruses and bacteria within splash droplets from coughing and sneezing Protection against pollen particles, dust and common sickness
For countermeasures against dust (PM2.5, etc.
Pollen collection efficiency (based on pollen test): 99%
Virus droplet cutoff (by VFE test): 99%
99% collection efficiency for coughs and sneezes (based on BFE test)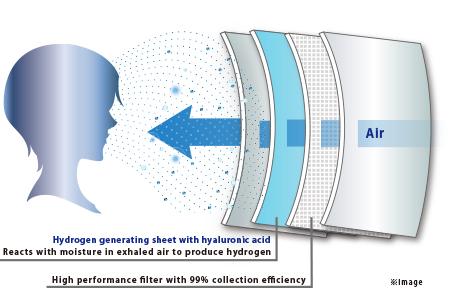 A new material that generates hydrogen just through breathing
Molecular hydrogen is small in size, and is therefore very difficult to contain and use with other products. However, after many years of research we have succeeded in developing a new material that generates hydrogen from the moisture contained in exhaled air. The mask generates hydrogen equivalent to 3 liters of 1.0 ppm hydrogen water.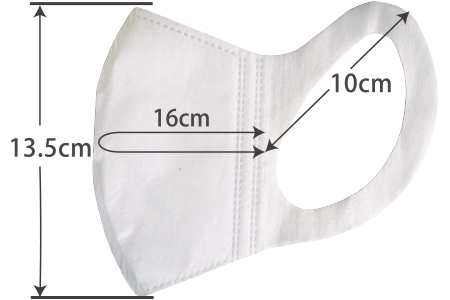 Comfortable to use for a long time
・Three-dimensional structure for easy breathing
・Fits perfectly to the face line
・Made of soft non-woven fabric to prevent ear pain.
・Made In Japan
---
SUISO MASK PRODUCT INFORMATION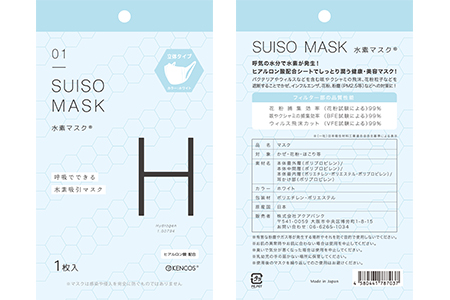 MASK (Hydrogen Mask) by KENCOS
---
Product name
:SUISO MASK (Hydrogen Mask)
Target
:Common cold, Pollen, Dust Etc.
Materials
:Main Body (Polypropylene)
:Middle Body Layer (Polypropylene)
:Inner Body Layer (Polyethylene, Polyester, Polypropylene)
:Ear Straps (Polypropylene)
Contents
:1 Mask
Size
:Approx. Width 160mm x Height 135.0mm
Country Of Manufacture
:Japan
Recommended Retail Price
:300 JPY (1 pcs /1 pack)